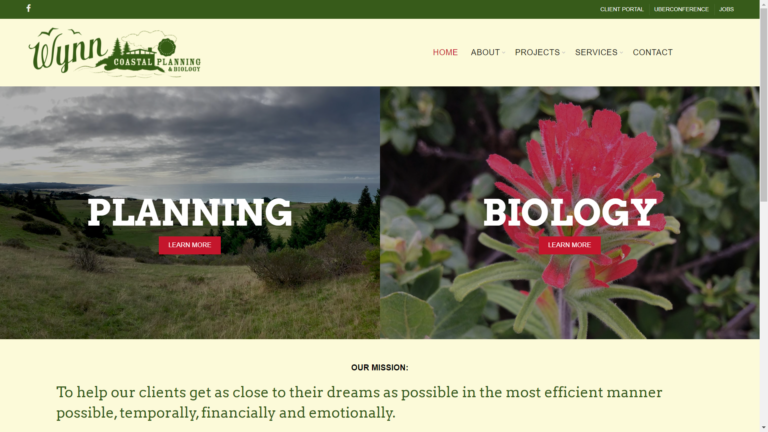 [basel_title tag="h2″ title="Wynn Coastal Planning"]
Wynn Coastal Planning team works with land owners to navigate Mendocino County's Coastal Zones planning permit process to secure Development Permits.
We began working with the growing team of Wynn Coastal Planning in Fort Bragg, California in 2015, first in web design and online marketing consulting, eventually involving web application development to sync Dropbox accounts with a private WordPress membership site. Later, we started to provide IT Support for the expanding company. This included Mac and PC networking, business software troubleshooting, and overall IT maintenance. These days, we maintain a web support contract with the company that focuses on generating business leads using Facebook marketing and WordPress landing pages.