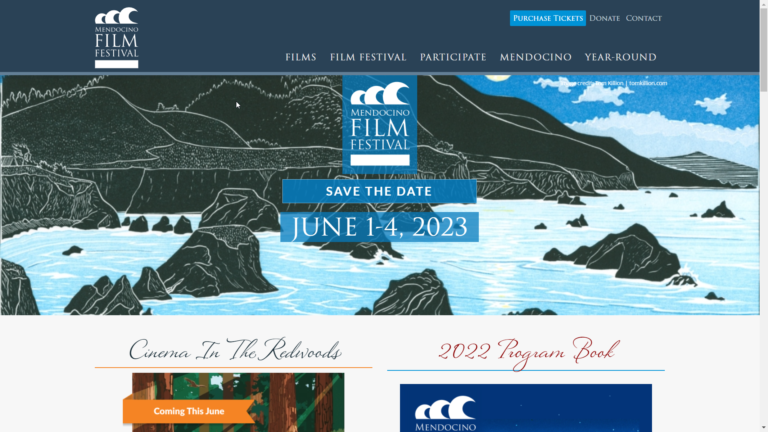 [basel_title tag="h2″ title="Mendocino Film Festival"]
We had the privilege of exclusively representing the 12th Annual Mendocino Film Festival event as social media advertising and digital marketing consultants. With the powerful advertising platforms of Facebook, Google, Twitter, Instagram, and YouTube, using WordPress as our website framework and Ecommerce platform, we were able to acquire a 318% Return On Investment (ROI) for our digital marketing budget, as well as increasing our social media followers by 18% in just four months. This is a highly-targeted marketing demographic, so these positive results are quite substantial for the client.
We look forward to growing these numbers again next year for the 13th Annual Mendocino Film Festival on the Mendocino Coast of Northern California, where film, food, wine, and people come together to celebrate the art of filmmaking and the beauty of nature.