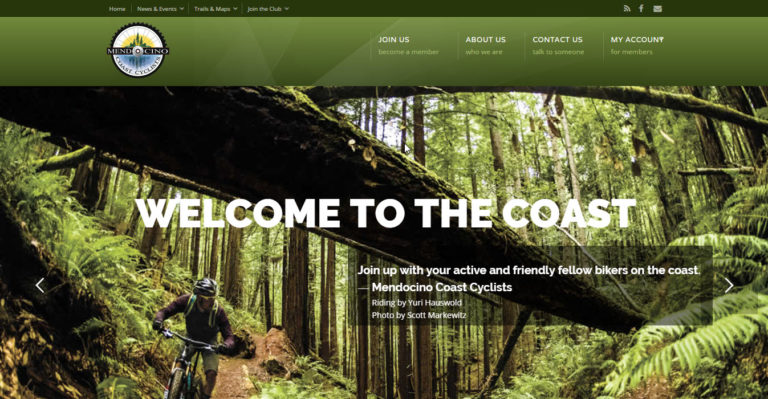 [basel_title tag="h2″ title="Mendocino Coast Cyclists"]
Our Director of Operations at Company Juice is also on the Board of Directors for Mendocino Coast Cyclists' mountain biking club in Fort Bragg, California. As consultants for MCC bike club, we exclusively provide and promote the website design and online membership platform, complete with Ecommerce membership subscriptions, t-shirt sales, and donation acceptance. We also manage the growing Email Marketing campaigns in order to attract new members and renew existing members.
Using the powerful online advertising platforms of MailChimp, Facebook, Google, Twitter, Instagram, and YouTube, while using WordPress as the website framework and Ecommerce platform, we are able to support 300+ members of this growing recreation community as a 501(c)3 non-profit organization. This continues to be a highly-targeted marketing audience, so our positive signup results are quite substantial for the organization.