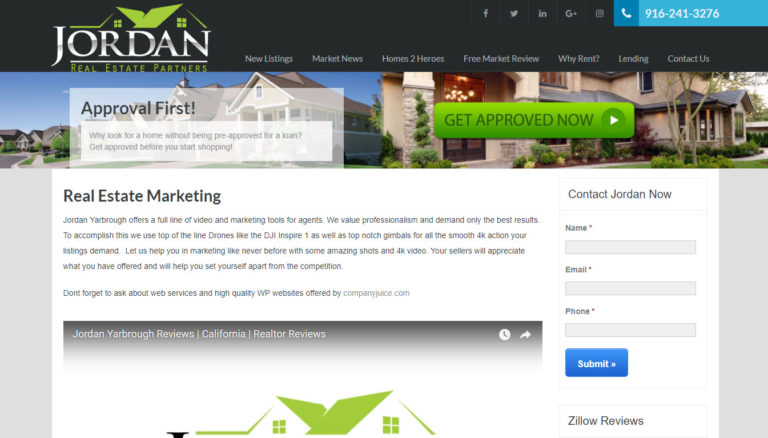 [basel_title tag="h2″ title="Jordan Real Estate Partners"]
Jordan Yarbrough is an active expert and multi-licensed Mortgage Broker and Real Estate Broker, with a team of Loan Officers and Real Estate professionals working on his team. Jordan Real Estate Partners have been working with the Company Juice team for over 10 years on web projects providing consistent targeted lead generation that convert to real sales with our proven 3-point approach:
Develop Unique Landing Pages ("The Capture Pages"),
Deliver Social Media Posts ("The Mood Setters"), and
Support Broad-Industry Media Syndication ("The Audience").
Working with Jordan RE Partners has proven our success, long-term business development ethics and ability to consistently execute successful digital marketing campaigns using, Facebook, Instagram, Google, WordPress, and a line-up of Customer Relationship Management (CRM) services for the real estate industry.
For more information on Jordan Real Estate Partners' proven mortgage fulfillment record and current popular buying programs, visit jordanrepartners.com and tell them Company Juice sent you.